Information for ecological living
The Health and Home section was created with the idea that environmental change begins at home. This resource guide provides practical information for healthy lifestyles and tips on reducing your personal impact on the planet.
The topical list below will take you to pages that contain answers to frequently asked questions and links to more resources:

Historic home maintenance
to recommend another topic for this section.
EcoCity Cleveland
3500 Lorain Avenue, Suite 301, Cleveland OH 44113
Cuyahoga Bioregion
(216) 961-5020
www.ecocitycleveland.org
Copyright 2002-2005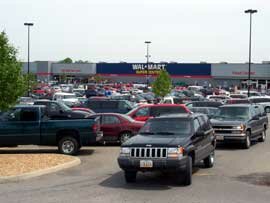 Living large: Many environmentally destructive behaviors are part of everyday life.
Special topics
EcoCity's 10 things to do to save the earth