The shape of the land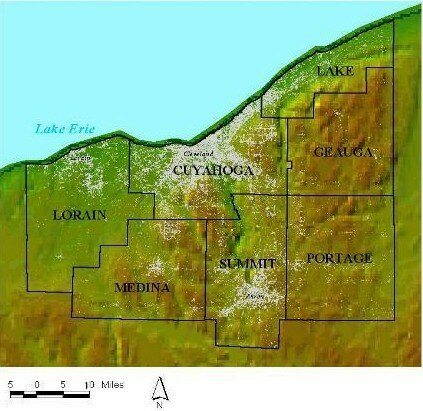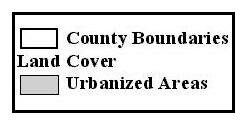 To think bioregionally, we need to see beyond the artificial political boundaries that fragment the landscape and see the land itself. This map shows elevations and urbanized areas in the seven-county area of Northeast Ohio.
Download a detailed PDF file of this map (504 KB).
EcoCity Cleveland
3500 Lorain Avenue, Suite 301, Cleveland OH 44113
Cuyahoga Bioregion
(216) 961-5020
www.ecocitycleveland.org
Copyright 2002-2003