Dike 14
In the next few years this 88-acre wedge of land jutting into Lake Erie at the foot of Martin Luther King Boulevard likely will become a new park. It was constructed by the Army Corps of Engineers as a disposal facilitycalled Dike 14for dredge spoils from the Cuyahoga River and Cleveland Harbor. Now it is full, and the planning has begun to determine how the site will be developed for future use.
There is an active debate over what kind of place this should bewhether a manicured park and sculpture garden, site for active recreation, or a natural area. Environmental groups believe that, with the proper ecological restoration, the site could be one of the best migratory bird habitats on the Great Lakes.
The Ohio Department of Natural Resources has begun a public planning process to recommend future uses. Watch for information about upcoming events and involvment opportunities.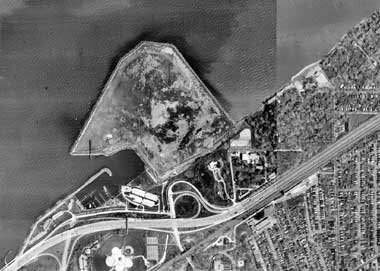 EcoCity Cleveland
3500 Lorain Avenue, Suite 301, Cleveland OH 44113
Cuyahoga Bioregion
(216) 961-5020
www.ecocitycleveland.org
Copyright 2002-2005