The Huletts in storage
Several years ago, the Cleveland-Cuyahoga County Port Authority decided to remove the historic Hulett iron ore unloaders from Whiskey Island. The Cleveland Waterfront Coalition and Ohio Canal Corridor, with cooperation from the Port, led a citizen effort to save two of the giant unloaders from the scrapyard.
The Huletts were carefully disassembled and stored on site, where they remain today (see photos below). Studies are underway to plan how to reassemble these monuments of industrial heritage at a new Canal Basin Park in the Flats.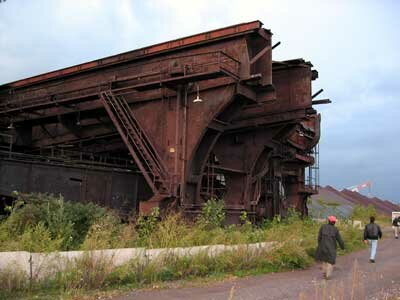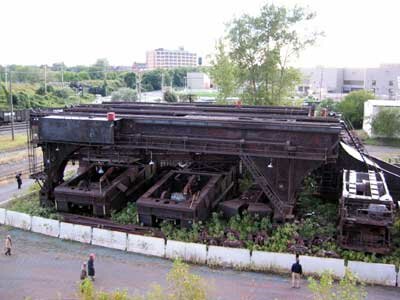 EcoCity Cleveland
3500 Lorain Avenue, Suite 301, Cleveland OH 44113
Cuyahoga Bioregion
(216) 961-5020
www.ecocitycleveland.org
Copyright 2002-2003
More Hulett history and photos