Sprawl and water
Projected population growth in Northeast Ohio watersheds
Much of the region's population growth will occur in watershed areas that currently have high water quality. Thus, our best streams are in the path of development.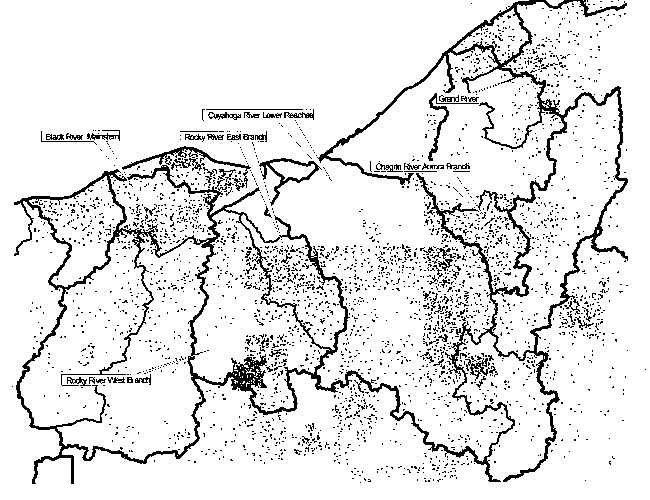 Projections for 2000-2025 Cuyahoga, Lorain, Medina, Geauga and Lake counties
Projections for 1990-2020 Summit and Portage counties
1 dot = gain of 30 persons
(dots are clustered in the communities experiencing the most growth)
Source: Northeast Ohio Water Quality Management Plan, March 2000 draft, NOACA. Projections based on 1990 data.
Back to Regional Clean Water Plan
EcoCity Cleveland
3500 Lorain Avenue, Suite 301, Cleveland OH 44113
Cuyahoga Bioregion
(216) 961-5020
www.ecocitycleveland.org
Copyright 2002-2003