Overview: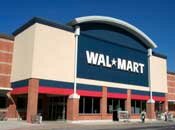 Ohio's time
to choose

Ohio is growing slowly in population and jobs, yet we are rapidly converting land from rural to urban uses. By spreading out our assets, we are undermining the health of existing urban areas, destroying valuable farmland and open space, and creating intractable environmental problems.
From a fiscal standpoint, it's questionable whether our current development patterns can be sustained. Ultimately, poorly managed land use in Ohio could prevent the attainment of fundamental state goals, such as economic prosperity, equal opportunity, environmental quality.
Findings of this study
This study of Ohio land use policies conducted for EcoCity Cleveland by researchers at the American Planning Association finds that:
State investments, policies, and programs clearly influence where development is occurring in the state.
State departments have no overall vision regarding growth and development in Ohio and tend to pursue their missions narrowly. Indeed, one state department, the Ohio Environmental Protection Agency, has pointedly recommended that another, the Ohio Department of Transportation, needs to rethink its current program of road construction to address localized congestion issues and instead pursue "a long-term plan for achieving and maintaining environmental sustainability within Ohio's transportation system."
Other states provide promising models for how state government can do a better job managing growth. Maryland's Smart Growth program, which aims to direct state investment to existing urban areas rather than subsidizing more sprawl, would have a positive impact in Ohio, and it could be adapted to Ohio's political and historical situation.
What Ohio needs
To adopt such a Smart Growth strategy, Ohio needs:
The creation of a high-level organization in state government to coordinate between state departments and promote sound planning at all levels.
The drafting of a cross-cutting development, redevelopment, and resource conservation goals document for the state.
Development of an incentive-based state investment program that targets state growth-related expenditures to locally designated compact growth areas.
Process for change
In a diverse state like Ohio, it will be challenging to forge a new consensus on land- use priorities. The process for change will have to build carefully on positive developments of the past few years (such as the statewide debate over farmland preservation). And the process will have to start with basics:
An ongoing campaign to educate citizens and elected officials about the impacts of current land use trends and the policy options.
A state conference on development, redevelopment, and resource conservation sponsored by the governor and General Assembly.
A state agency working group, appointed by the governor, to assess the specific impacts of state programs and statutes on development patterns of the state, including their long-term costs.
Provision of technical assistance to counties, municipalities, and townships that voluntarily wish to undertake Smart Growth programs.
Preparation of legislation to redirect state investment.
A time to choose
We have a choice in Ohio. We can let things continue as they areleading to more sprawl, more destruction of farmland and open space, spiraling infrastructure costs, the loss of our cities, and increasing economic and racial polarization. Or we can focus our resources, our incentives and our policies to promote development where it will be an enduring asset for all Ohioans.
We are not against growth. Indeed, we want development in Ohio. Our message is that it matters where the development occurs. The state must help channel growth into more sustainable forms. It's a matter of fiscal responsibility, good stewardship, environmental quality, and fairness to the majority of property owners in the state.
EcoCity Cleveland
3500 Lorain Avenue, Suite 301, Cleveland OH 44113
Cuyahoga Bioregion
(216) 961-5020
www.ecocitycleveland.org
Copyright 2002-2003
Back to main Smart Growth Agenda



Ingredients for success
If a Smart Growth Agenda is to be successful in Ohio, the following must occur:
Agreement on direction-setting visions or goals for the state that are concrete and capable of being implemented.
A long-term commitment by the governor and state legislature to make the Smart Growth program work.
The governor clearly communicating to state agencies the commitment to the program and holding them accountable for changes in agency policies and practices.
Extensive public involvement and education.
An adequate package of incentives to local governments to ensure constructive participation in the program.
Benefits of growing smart
The entire state benefits in the long run when Open space, natural areas and farmland are preserved.
Historic investments in cities and towns are maintained, not abandoned.
We build only the infrastructure that future generations can afford to maintain (fiscal common sense).
Metropolitan areas are compact, with destinations located so that the need to drive is reduced and traffic congestion is minimized.
Jobs are located close to where people need them.
Economic and racial disparities are reduced in metropolitan areas.
The urban cores of our metropolitan regions provide a high quality of life and unique character that can compete globally.
We consider all the long-term costs of development for entire regions, not just the short-term benefits for individual developers and municipalities in certain high-growth areas.