Shaker Heights adopts a
smart plan for West Nile Virus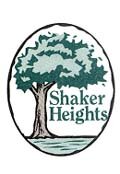 This article was written in Spring 2002 by EcoCity Cleveland.
As more cases of West Nile Virus begin to appear across the U.S.including four fatal cases in Louisianamedia reports on the flu-like illness are striking a tone of fear and anxiety. Reporting on the Louisiana cases on August 4, the New York Times noted, "Mosquito trucks and airplanes are covering the state with chemicals."
In Northeast Ohio, West Nile encephalitis has been the cause of more than 100 bird deaths and has infected a small number of mosquito pools. The virus has led to a few cases of human illness and two fatalities.
Policy to handle the virus has been a divisive issue. While residents in cities such as Cleveland Heights, Cleveland and Lakewood voice concern over Cuyahoga County District Board of Health's decision to spray potentially hazardous chemical pesticides to kill adult mosquitoes (carriers of WNV), the city of Shaker Heights' autonomous health department was working with concerned citizens to find an environmentally safe way to handle West Nile Virus.
Shaker's story is notable. Late last year, Shaker had the high percentage (69%) of Cuyahoga county's dead birds. Instead of shifting into full panic mode, Shaker convened a Bacterial and Chemical Interventions Subcommittee, which studied the disease and published its results in a "Summary Report on West Nile Virus." The report contains a detailed account of the methodology and research that the city used to create its "2002 West Nile Virus Response Plan."
In the plan, the city outlines its policy to respond to actual risk and move swiftly to eliminate the cause of the problemmosquito breeding sites and larvae. The cornerstone of the Shaker plan is to wait until there is a documented case of West Nile Virus encephalitis before insecticide spraying is considered. A number of factors contibuted to this policy decision.
First, in assessing the threat, policy makers established an acceptable risk threshold. A risk threshold measures the odds, e.g. of dying in a car crash (1 in 5300) or contracting lung cancer from power generators and mobile sources of soot (1 in 50,000). In cases of contracting diseases like WNV from mosquitoes, scientists determined that the risk of incidence rises in places of high population density. In New York City, for instance, the risk of illness from WNV is 1 in 300,000.
Conversely, as West Nile Virus cases began to appear in ten states in the East and South last year, Dr. Millicent Eiden of the NY State Department of Health reported that "the risk of serious illness or death (from West Nile Virus) is extremely low and apparently dropping" in those areas. The statistically significant variable was lower population density. The risk of contracting an illness if you live in a states such as Connecticut, Florida, Georgia, even Louisiana, is calculated at 1 in 1,700,000about the same odds as being struck by lightning.
"I believe population size is important to risk with a relatively rare disease," Eiden says. "It's not impossible to have human cases in an area with a small population size, just less likely statistically."
In fact, the model that Eiden and her coworkers created for the state of New York (and which is now widely used by other states) contains 50 variables that affect risk rates, including population, mosquito type, rainfall and humidity. One of the vectors of that model for human risk prediction rests precariously on dead crow density, Dr. Eiden says.
"Since crows are especially susceptible to West Nile encephelitis (WNE), uncharacteristically large bird die-offs can represent a cheap and convenient method for identifying the presence of WNV in an area," she says.
Instead of dead crows, Shaker officials determined that the key factor should be the presence of sufficient numbers of infected, human-biting mosquitoes.
After assessing the risks and the current situation (lack of human cases of West Nile Virus), Shaker health officials adopted an Integrated Pest Management policy to combat West Nile Virus. At the center of this policy are environmentally safe preventative measures such as eliminating breeding grounds, an educational campaign promoting personal applications of bug spray (natural or conventional), and using more benign, biological pesticides to eliminate larvae.
Instead of using more toxic pesticides, such as the synthetic pyrethroid known as Biomist currently being sprayed in Cleveland and Cleveland Heights, Shaker Heights decided to use adulticide sprays only when a human case surfaces. A year later, Shaker has experienced no more or less human cases than communities being sprayed, while reducing its risk of toxic exposures.
Shaker chose to abstain from using chemical pesticides based on the New York risk assessment. The city report cites data from the U.S. EPA that "children would be at the highest risk level" from the chemical agent in the spray permethrin, a synthetic pyrethroids and potential endocrine disruptor. Endocrine disruptors can alter the normal process of development, affecting learning ability, behavior, reproduction and increased susceptibility to cancer and other diseases.
Meanwhile, the county continues to spray neighborhood streets in Cleveland Heights, Cleveland, South Euclid, and Lyndhurst on sightings of dead crows. In Lakewoodthe only other community beside Shaker Heights and Cleveland to have its own health department community protests due to lack of sufficient public notice led the city council to cancel its spraying [Ed note: The city eventually gave the go ahead for spraying despite the protests]. The reason the council is opposed to spraying?
"I'm concerned the antidote is worse than the disease," said Councilman Denis Dunn.
Resources:
Shaker Heights Health Department or call 216-491-1481 to order a free copy of the West Nile Virus Task Force "Summary Report."
Cuyahoga County District Board of Health
Northeast Ohio Sierra Club fact sheets
Ohio Coalition Against the Misuse of Pesticides, 440-442-1818.
EcoCity Cleveland
2841 Scarborough Road Cleveland Heights OH 44118
Cuyahoga Bioregion
(216) 932-3007
www.ecocitycleveland.org
Copyright 2002-2003