From parking lot to park
The former Mall C, an ugly parking lot overlooking the lakefront next to Cleveland City Hall, has been transformed into an attractive new park. The $1.2 million project was funded through The Cleveland Mall Plaza Beautification Fund, a trust established in the 1960s to fund improvements and maintenance of the historic Mall designed by Daniel Burnham.
The new park is named Strawbridge Plaza to honor Herbert Strawbridge, a pioneer of downtown revitalization in Cleveland. The project was assisted by ParkWorks as part of an ongoing program to address the need for improved green space downtown. The park even offers free, wireless Internet access.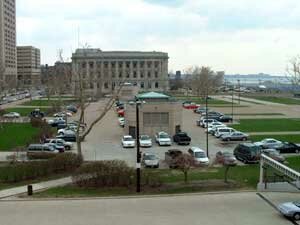 Mall C before the renovation: A blight on Cleveland's lakefront.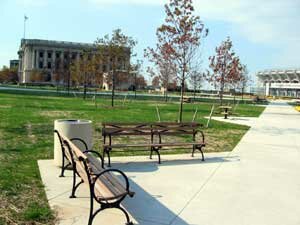 Mall C after: Trees and promenades overlooking the lakefront.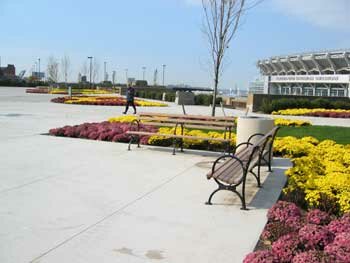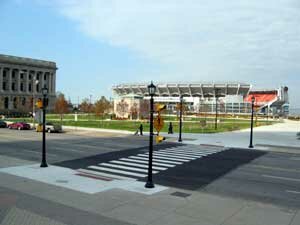 A safe pedestrian crossing now connects the Mall across Lakeside Avenue.
EcoCity Cleveland
3500 Lorain Avenue, Suite 301, Cleveland OH 44113
Cuyahoga Bioregion
(216) 961-5020
www.ecocitycleveland.org
Copyright 2002-2003